Last updated on January 27, 2020

---
Put your small business or hobby online for less than $300
Many small business owners or hobbyist have delayed giving their business an online presence.  But it really does not cost a lot to get .ne up and running and there is so much value to an online presence.
Benefits to an online presence:
Your small business becomes searchable and can be found very easily by those looking up services or products.
An online presence can expand the reach of your business or hobble greatly, even worldwide
A website or blog site can be continually updated with content about your business or hobby.
Potential Customers can find you online to ask questions and find out more about your business or blog
My name is Shirley Dawson and I live in Bella Vista, Arkansas. I've been creating online sites and content for over 20 years using various tools.  I now have excellent experience creating websites and blog sites using WordPress and hosting on providers that host WordPress sites.
During the Month of March, I have a special sale
going on to create small business websites.
Get online for only $245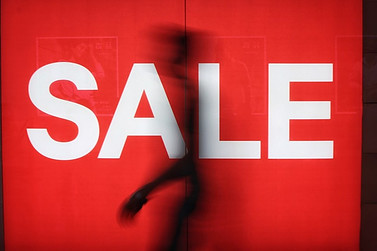 I have a limit of 5 new websites or blog sites I will create at this price.
I will create a small business website for you for only $150
The website will consist of 5 pages built using the number one website builder in the world "WordPress"
1. Home page (Home page with navigation to other pages)
2. About me page (about you or your business/hobby)
3. Services or products page (describes the services or products you provide.  Limit of 1000 words (all text provided by you.  10 images provided by you are allowed.)
4. Contact me (how to contact you)
5. Privacy policy (standard boilerplate – required for sites)
Includes:
Text provided by you for each page.
Your logo (you provide me with the file to use and certify you have the right for me to use it on your site)
Up to 10 images provided by you
Your domain name registration one year is included (provided the domain is available) This usually costs around $15 annually for a .com domain name.
I can provide hosting at $10 each month or you can pay $80 paid in advance for a year.  Hosting includes backups, updates to WordPress and WordPress plugins used.
Any modifications after acceptance will cost $30/hr.
If you need a logo, I can help you acquire one for under $30.
Why Wait!
Get online NOW!
If you want to learn how to do all this yourself, I suggest you check out a free trial week at Wealthy Affiliate University.  If you try and want to join as a Premium member, I will serve as your mentor there.
Comments
I love to receive comments or questions, please leave yours below.  Also if you have friends who would enjoy this post, please share it with them. – shirley
NOTE:  This page included affiliate links which, if clicked and an item purchases, I receive a small commission.