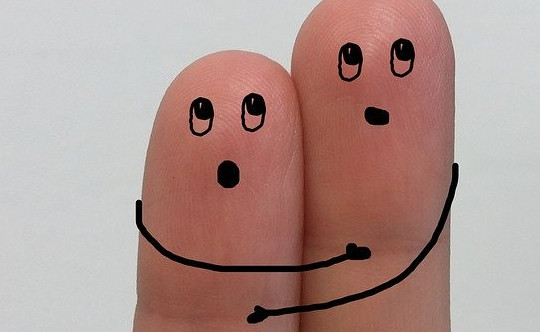 Are you worried for your health? Don't Panic!
I was thinking that with folks going all nuts about catching the corona-virus, maybe there is something we can do to keep our local restaurants open during this possible time of fear to get out and do things, including eating out.
Consider ordering to go (carry out) or pick up at the store, in store or at a window.  Some allow pay on the phone or online or with kiosk, so you won't even have to let someone else touch your credit card.
Local Eateries
Here are a lot of Bella Vista local "eateries": I've tried to find as many as I can and hopefully the links and numbers are all good, if not, sorry.
Sonic in Bella Vista (Facebook) at Sugar Creek Center.  Call (479) 855-9367
McDonalds by Lowes, 3805 Us 71 HighwayBentonville, Ar 72758 Call:  (479) 254-1118
McDonalds in Pineville, MO (Facebook) Call (417) 226-0860

Order McDonalds online
Bubba's BBQ, Pineville, MO (Facebook) Call (417)226-0781
Taco Bell in Jane, MO (website)  Call: (417) 226-0636
Papa Mike's.  (Facebook)  Call (479)855-8117
Bella Vista Country Club (Facebook) Call: (479)855-8130
JJ's Grill, 12 Cunningham Corner.  (Facebook) Call (479) 802-6455
Gusano's Chicago-Style Pizzeria – Bella Vista, AR. (Facebook).  Call(479) 876-6969
Las Fajitas 42 Sugar Creek Ctr, Bella Vista (Facebook).Call: 479-855-7048
El Pueblito Bella Vista, AR, 1705-107 Forest Hill Blvd, (Facebook).  Call:  (479) 855-2324
Subway, Cunningham Corner, Bella Vista (Facebook).  Call:  (479) 855-4822
Allen's Foods, 60 Sugar Creek CtrBella Vista, (Facebook).  Call: (479) 876-6190
Harps Food Store (town center) (Facebook order online). Call (479) 855-1153 (has home delelivery)
IDK Cafe and catering, (Facebook).  Call (479) 877-0032
Home Delivery Options
Good for your Immune System
(watch for interactions between vitamin supplements
and medications – read use carefully and confirm with your doctor if unsure).
Vitamin A. Is essential for many processes in your body, including healthy vision, ensuring the normal function of your immune system and organs and aiding the proper growth and development of babies in the womb. Eat meat, chicken, fish and dairy and includes the compounds retinol, retinal and retinoic acid.
Vitamin D.    (15 minutes in the sun daily is great too)
Vitamin C.  Eat foods that are rich in vitamin C (oranges, grapefruits, tangerines, strawberries, bell peppers, spinach, kale and broccoli).  Daily intake of vitamin C is essential for good health because your body doesn't produce or store it.
Vitamin B6 and B complex.  Vitamin B6 and B Complex will create biochemical reactions in the immune system. Food rich in Vitamin B6-are chicken and cold water fish such as salmon and tuna.  It is also found in green vegetables and in chickpeas, (think hummus).
Vitamin E. Vitamin E is a  powerful antioxidant that helps the body fight off infection. Foods rich in vitamin E are nuts, seeds and spinach.
Comments
I enjoy getting comments and questions, leave yours here -Shirley
Note:  This page contains affiliate links, which, if clicked on and a product purchased, I receive a small commission.