PPI have Asthma and it Hates Pollen
---
I must say that I've been longing for the end of winter and for spring to get here,especially since I'be been self quarantining inside for weeks now.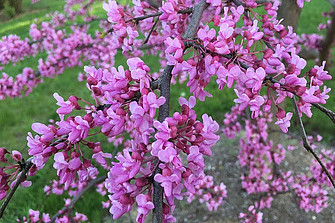 I love seeing the red-buds blooming from my deck and our windows.  The shining sun has certainly picked my mood up.  I even took my dog for a ride in my convertible the other day and we both truly enjoyed being outside and having the sun shing on us.
However, one thing I hate about spring is the "pollen".  I have asthma and right now, I've been having a big flareup with coughing driving me nuts.  This happens every spring and fall for me, so I'm used to the feeling of shortness of breath and the constant coughing when this happens.  I know I don't have the COVID-19 virus because I have no fever and the coughing with tightness in my lungs is familiar to me.
2 Comments