Last updated on February 24, 2020

Cycling Fitness Benefits
---
Biking/Cycling, just like other sports requires practice to become better at it.  We know that cycling is a great exercise to lose weight and become healthier.  So, if  you have decided to take up cycling as a hobby for both fun and fitness, you should learn as much as you can about the sport and how to become better at it.
How Cycling for Your Health Will Help You Lose 10 Pounds?
You have come to a decision, one that involves significant change. No, you're not talking about moving to the Arctic or raising sheep for a living. You want to change your weight by losing 10 pounds.  Okay, you know your goal, but how do you get 10 pounds lighter? You don't have to commit to gruesome, extreme exercising.  Instead, find enjoyable ways to be active, like biking/cycling.
Maybe you remember how much fun you had biking as a child. You got on your two-wheeler and had adventures around the neighborhood, like races and obstacle courses.  Years have passed and you stopped biking, but you consider taking up this hobby once again. You could use biking to help you lose 10 pounds.
What's so great about biking?
Biking is one of the few exercise methods that also serves as transportation. Let's say you need to go to the craft store to get party decorations. Instead of driving, you can bike to the store assuming it's not too far. A rack or basket can help you carry the decorations home.  Or here in Bella Vista, you can bike to Harps or Allens to pick up a few groceries.
Biking also keeps you from skipping exercise or stopping the routine altogether. Some people may get encouragement from going to a gym three or four times a week. But you may not like going to a gym because of its location or the atmosphere.  Or, maybe your schedule doesn't leave any time for you to workout at the gym.
In place of the gym, you can ride a bicycle. Most city streets have bicycle lanes and some highways have separate areas for bikes.  Here in NW Arkansas, especially in Bella Vista, great bike trails are readily available.  Just think, some buildings have no parking lots for cars, yet have plenty of room for bicycles. And bicycles are pollution-free and don't use gasoline. As you can see, biking does have its advantages.
By biking to work and to run errands, you get a double deal: you get exercise and get to your destination. This way, you don't need to set aside special time just for exercising. As a result, you can look forward to your routine and lose 10 pounds.
You don't try to avoid or put off biking, unlike going to the gym. The gym may seem like hard work, yet biking looks and is fun. On weekends, you can also bike for recreation. Take along your family or friends and enjoy the fresh air.  In NW Arkansas, its easy to find biking/cycling groups to ride with.
Have you considered mountain biking? If you can gather up a group of friends, a 20-30 mile bike ride through the awesome trails of NW Arkansas can be an unforgettable experience.  Check out the NW Arkansas Trails and Bikeways
Soon, you will lose 10 pounds and even more if you keep at it.   And you may have an old hobby back and meet some wonderful new friends in the process.
Make Yourself a Plan
If you are truly serious about biking for weight loss and health, you should make yourself a plan and follow it.
In my research, I ran across some great training and coaching plans for cycling/biking.  You can check these out by clicking on the image below.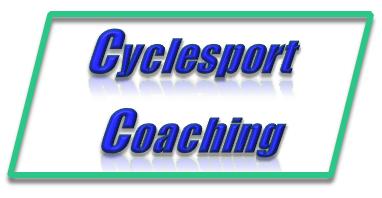 Check out Local Biking Groups
Bella Vista Bike Club Facebook Group
Laid Back Trikers  Facebook Group (recumbent bikers), website
Mountain Bike Arkansas Facebook Group
Comments
I love to receive comments and questions from site visitors, leave yours below.  Also share with me additional biking links I can add to this article – Shirley
NOTE:  This post contains affiliate links, which if clicked on and an item purchased, I receive a small commission.