Last updated on January 27, 2020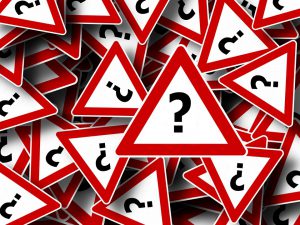 The weather is starting to warm up so, many people are thinking about heading to the water. The question is, what kind of water should you head for? That depends on the activity you want to do.
In today's article I'm going to compare: swimming in beaches, in pools, in lakes, and in rivers. These are 4 main places that you can swim.
The Beach  
Most people think that to go to the beach you have to go to the ocean. Well that is almost true. That is what I thought for a long time as well. But that is if you want salt water but there is such a thing as fresh water beaches. I know that fact surprised me also!!
Most people think of things you can do at the salt water beach such as surfing. Now that is a fun sport!! Well it is a fun sport until you wipe out and get a mouth full of salt water. A quick note, I remember the first time I went swimming in the ocean, I ran in and when the wave hit my face and that salt water got in my mouth I quickly learned things not to do!!! For instance, when you go charging into the water, DO NOT KEEP YOUR MOUTH OPEN. Just saying!!!
Now to talking about swimming in a pool!!
The Pool     
I enjoy swimming in a pool! When a pool has been kept up, you can see the bottom. There are a few hotels I have been to that have had green pools. I didn't go into these pools because they were a little scary.
I have had the experience of swimming in both indoor and outdoor pools. I think I enjoy the outdoor ones better simply because I'm a nature girl. When I was younger, my family did a lot of traveling both up north and down south so I was able to have a wide variety of pool environments. I remember, in one motel we stopped at, they had half the pool indoors and half the pool outdoors. That was a very different experience, that really blew my mind.
I can remember that one of my favorite things to do in a pool is to throw in a diving stick, then go fetch it. My granddaughter loves to play this game with many of the other kids at our apartment complex even today.
In our complex the pool is open year round but people only use it during the summer months. I always thought it was silly that it was open but no one asked me!! When I lived in a house, we owned a pool so I understand that you have to maintain the pool all the time.
What activities can be done in the pool? Swim laps, diving for objects, playing games such as Marco Polo, but the main thing about a pool is you can see the bottom and see each other!!
Now we will talk about the river or the roaring rapids!!
The River  
The river, what is a river? According to the dictionary a river is a body of water flowing in a channel to the sea, a lake, or another such stream. It can be a small trickle, babbling brook, or roaring white water rapids.
What activities can you do on a river? You can kayak which is when one person sits in a small, narrow boat on the water. This boat is then moved through the water by a double-bladed paddle. Another activity you can do is canoeing which is similar except it is 2 people in the boat.
Rafting is a group activity that is usually done on the roaring rapids!! In my personal experience this is a lot of fun. Since it is done as a group you can have experienced people along with people who are doing this for the first time.
The last activity we will be talking about is tubing and this can be done in all swimming places. It is sometimes frowned on at pools simply because they take a lot of room and pools are crowded.
Have you ever gone to a water park and gone tubing on the "Lazy River"? Or to the Guadalupe River and simply floated down the river. It was very relaxing. Well, the Lazy River was relaxing but the Guadalupe wasn't so when we hit the white water with the tubes. Have to learn the hard way sometimes.
For the last major category, the lakes!!!
The Lake   
Here we are going to talk about the lakes!!! A lot of people I know live on the lakes and it sounds like it would be so grand. Oh yes, I'm going to my lake house!!! The ring of saying that just sounds so fancy!! Well, I soon found out, that those houses could be so much extra work. For instance, if the lake level dropped, then you had major problems with your pier and deck. If the lake level stayed too low too long you could start having foundation problems.
But even with all that waking up the peaceful sounds of nature are something I could get use to very quickly!!!
What activities can you do on the lake? Well, first there is always boating and of course skiing goes right along with that.
Then next, we have something that began in 1972, jet ski which is also called a water scooter. The sitting styles can hold 2 people while the standing styles only hold 1 person.
The last activity is paddle boating. This is a small boat that will hold two people. The boat is pushed through the water by human power when the pedals are turned to rotate the paddle wheel. There is also become more popular recently are standing paddle board were you propel yourself through the water with paddles while you are standing.
Now for a summary of everything we have discussed today.
Conclusion  
The Beach
Fresh water and Salt water
Surfing can be fun
The Pool

Clean and Clear to see the bottom
Indoors and Outdoors
The River
The Lake
Houses are fancy
Jet ski and Boating
Our goal is to assist you in every way possible to make this an easy shopping experience. So if you have any additional questions or concerns please feel free to leave them in the comments below. I will respond as quickly as possible.