Last updated on February 24, 2020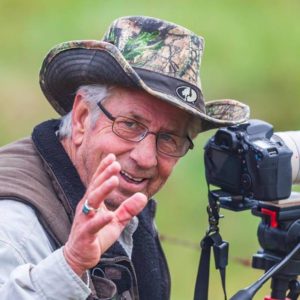 ---
Meet Dana Johnson, a local photographer
You will find Dana Johnson, a Bella Vista Resident with his wife Sonya since 2007, most any day out on the trails and roads in and around Bella Vista and NW Arkansas with his camera.  Dana is a member of the Bella Vista/Bentonville Photography Club and you will find him at most of their events.  Dana is from Plano, Texas.
Dana is responsible for a lot of those awesome images you see on some of the Bella Vista Facebook Groups.  Dana arises often before dawn in order to capture cool images of the sun rising over one of the 7 lakes in Bella Vista, the fog beginning to lift down some of our streams and trails, and the beautiful wildlife we are so fortunate to have in abundance in our bit of the Ozark mountains.  You will also find Dana on the banks and levees of our lakes catching the final glorious rays of colorful sunsets to share with the rest of us online.
I especially enjoy the images he captures of the rushing water in our many streams and waterfalls.  The beauty of Tanyard falls and the falls at lake Ann are images of Dana's that I have fallen in love with.  I have some of his wonderful images on gallery wrapped canvases hanging in my home above Lake Norwood.
Examples of Dana's Art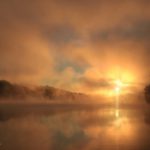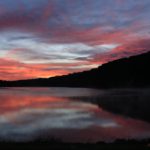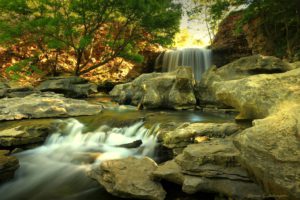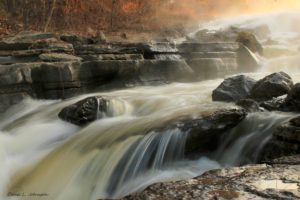 Dana offers his images for sale as matted prints, gallery wrapped canvases and in his beautiful photo book. "Bella Vista, Arkansas" by Dana Johnson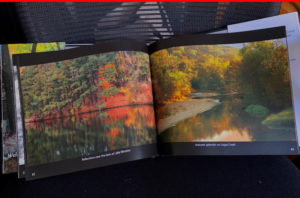 Contact Dana:
His phone is (479) 295-6187
Check out the Dana Johnson Photography Facebook page and his personal Facebook page.
Read more about Dana HERE and check out his 20% discount coupon for Veterans and Senior citizens. DanaJohsonCoupon
I special thank you to Dana for allows us to use his beautiful image on the Home Page of the Bella Vista Online Mall.
(NOTE:  All images copyright Dana Johnson)
Comments
I love to get questions and comments from visitors to this site, you can leave yours below.  Also, feel free to share this post with your friends who might be interested.  -Shirley